About Leslie
When Leslie's husband unexpectedly passed on at age 35, she suddenly became a single mother of two boys (ages 2 and 4). Leslie learned how quickly life can change. She went into the financial industry to empower women with the knowledge and confidence to take action and be prepared. Through her tough experiences of becoming suddenly single, she realized how easily women can be misinformed and taken advantage of. Dating Our Money offers women the important information they need to confidently make smart choices with money and men.
Leslie is currently a financial advisor, author, and public speaker. She speaks on the topics listed below but can adapt a speech to meet the needs of any audience. She loves to talk to women and girls about managing money and making wise choices. She encourages people to remember that every decision counts! Buying soda at a restaurant could prevent you from saving thousands of dollars over a lifetime. Is that short-term sacrifice worth the long-term gain of peace of mind with thousands in savings?
Through her book Dating Our Money, Leslie's goal is to make financial planning fun and relatable for all women. This is one date you won't regret!
Leslie's Speech Topics:
"What Cent$able Chixs Know That They Never Learned in School"©
"Money and Men: Headaches and Heartaches, Learn the Warning Signs"©
"Have a Nike Moment: Just Do It!"©
"Tricks to Saving Money When There Is No Extra Money"©
"Where the is a Will, There is a Way!"©
"Having the Tough Conversation"©
"It is Good to Shop Around"©
"Confidence: The Key to Money and Men"©
"A Remarkable Return: Invest In Yourself!"©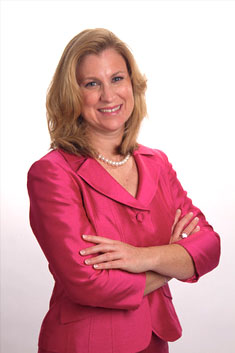 "Make a date with this book! It will be a great investment in you."
— Pamela Mundra, Financial Analyst